Advice for Airbrush Makeup for Your Wedding Day
There are few things in life more special than your wedding day. You want to look, feel and be the best version of yourself on this important day, so it's worth investing in a little extra time to prepare for it. One way you can do that is with airbrush makeup. Airbrush makeup is perfect for weddings because it looks flawless and lasts all day without any touch-ups needed. Whether you're an expert at applying makeup or need some guidance, there are plenty of tutorials online that will teach you how to apply airbrushed makeup like a pro.
So, you're getting married. You've got your dress and shoes picked out. The venue is booked, the flowers are ordered, and all of your guests have RSVP'd yes. Now it's time to think about how you will look on your big day. If you want a natural-looking finish with perfect coverage for any skin tone or type, airbrush makeup may be just what you need. Your wedding day is one of the most important days in your life, so why not make sure that it looks exactly as it should? Get yourself ready for a flawless experience by booking an appointment at our studio today.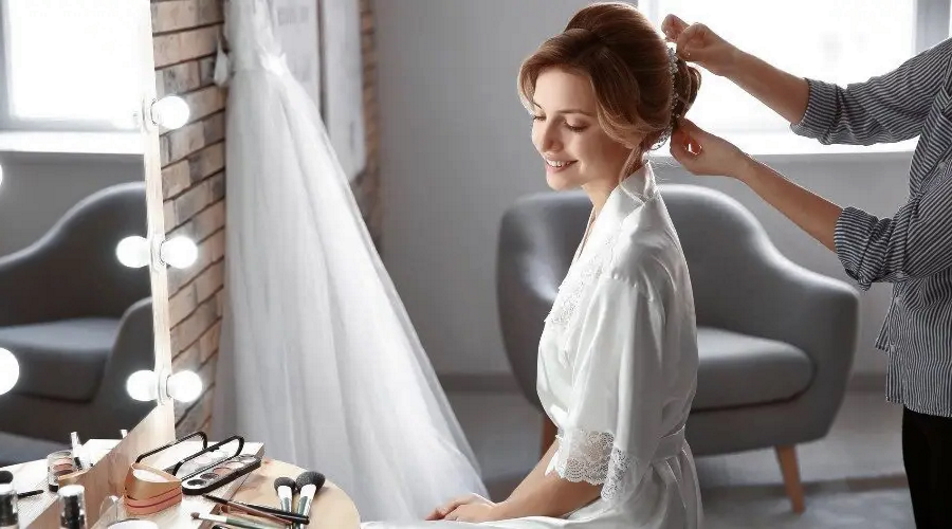 Airbrush vs. traditional makeup
What do you prefer? Airbrush makeup or traditional makeup? Do you want to learn the difference between airbrush and traditional, or is it just a matter of preference? Read on to find out more.
What is Airbrush Makeup? If you are looking for even coverage that will last all day, airbrushing may be for you. With this technique, your skin is sprayed with a liquid foundation, leaving fewer pores and wrinkles and fewer flaws than regular liquid foundations. It also provides a flawless finish in less time than using traditional methods such as powders and brushes.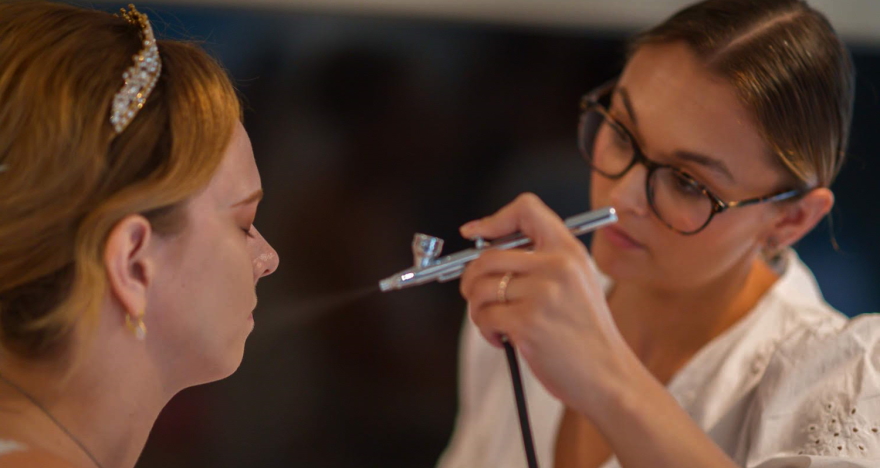 Disadvantages of airbrush makeup
Have you ever tried airbrush makeup? Airbrush makeup is a type of foundation that makes the skin look flawless and lasts for hours. With it, you can go from day to night without worrying about your makeup wearing off or looking cakey. However, there are some disadvantages to this type of makeup that need to be considered before deciding if it is right for you. For example, many people don't like how shiny and unnatural the finish looks on their skin. It might also not work well with certain types of acne because it clogs pores more than traditional foundations do. Many people also claim that their face starts itching after several hours where the makeup has been applied, which can be very unpleasant.
The perfect wedding day is a moment that you will remember for the rest of your life. However, the most important part of this day is how beautiful you look and feel on your big day. Many women would like to have their makeup done professionally but cannot afford it or find the time in their busy schedules. Professional airbrush makeup makes all the difference when it comes to looking flawless on your wedding day. It's quick, easy, and affordable- what more could you ask for?